I'm Amazed.
Miles Today; None, rest day!
Miles This Week; 6.22
———————————-
There was no running today. I would not allow it. I wanted to, but three days in a row is pushing it. While I feel good enough to run, I am not going to and be a good girl and rest.
I'm also slightly buzzed from dranks after work 😛
I just had to post about how AMAZING Road Runner Sports is. Seriously. I placed an order on 6/10 at NIGHT and guess what came today;
Yes, yes that was fast!
It was necessary to film my steps to opening the box.
YUM!!!! I was running low on gels and decided to opt for my favorite chews. I figured I can halfsies up the packets on short runs and save some money.
Speaking of RRS ….I've noticed that my running shoes are on the demise. My knees have been kinda bugging me, and my ankles are not as happy anymore. It's not anything to write home about, but I'm starting to look into a new pair of shoes. I've got my eye on these babies;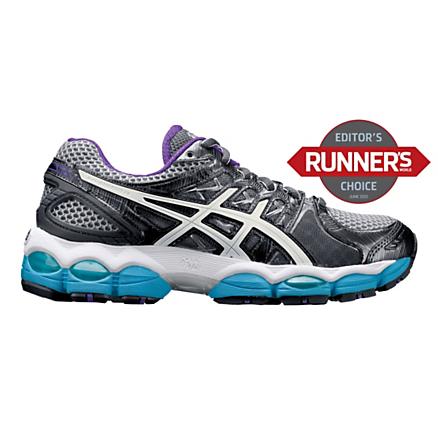 The Gel Nimbus 14's!!! I LOVE my asics shoes and I've tried on the 13's and love those as well. I'll have a 40 dollar credit on RRS due to a return so that will bring these down to 86 bucks which I find pretty reasonable for a new model of shoe. I think I'll spring for these in the next month or two. I just bought another pair of my running insoles (the Airr Orthotics by Sof Sole) on Shoebuy so I'll be all set.
And this post was random. Random random. Give me a few smirnoffs, this is what you are left with.
-Til next run!
-Robyn