Random Rest Day!
So, my thighs are SCREAMING at me today. So I decided to take a day off from running. My three miler can wait til tomorrow, no worries 🙂
We get to wear jeans at work for the next three days since our AC unit is being replaced. Thrilling, aside from the fact I sweat my face off today.
Work was much, much better than last week. It flew by 🙂 I decided to go to the grocery store on my lunch to pick up some packing supplies (some of my ebay stuff sold, yay!) and some pesto sauce for the pasta I made tonight for Brian and I.
I picked this up in loo of my 5 hour energy. It tastes pretty good, but I didn't notice any difference in my energy levels. Though, I think sitting in my dark office (they turned all the lights off today too) and the heat was making me the most tired.
I enjoyed the day sitting in my car on my lunch, it was nice to be outside.
Breakin' in the shoe-zies.
After work I hung out with Brian at the mall. I picked up some tea from Teavana. I have been so afraid of this store for years, and honestly, it was pretty annoying to check out and get the tea. But I heard someone talk about this specific tea and I NEEDED to try it.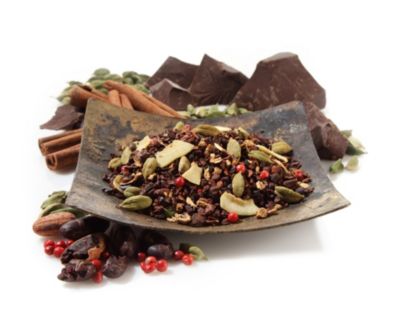 It's called Zocolatte Spice, it's apparently like a chocolatey spicey tea. I can't wait to try it out!
And that's all from me today. About to put some icy hot on my thighs and slip on my compression socks to prepare for tomorrow!
~Until next rest!
-Robyn