EBAY REST DAY
*clap clap ….clap clap clap*
If you read that title in a cheer leading chant voice, kudos.
Truth be told, I'm having an insanely lazy Sunday.  I spent the majority of my morning watching nothing but YouTube videos and the rest of the afternoon killing demons in Diablo III. I am addicted.
Pure awesome.
So, to avoid being a complete sloth today I decided to go through some of my clothes and other such things. I decided I would like to get rid of a few pairs of yoga pants and some other Victoria's Secret clothing. I even decided to finally part with my Nintendo DS. I haven't played it in years …it's just time.
So I put a bunch of stuff up on eBay. I hope some of it sells, that would be pretty nice. I also am selling some of my makeup (I know that's a little weird, but there are website dedicated to it) and that is surprisingly doing better than the clothing! I've already sold half of what I put up and made 110 bucks 🙂
I typically sell some overflow of clothing every quarter. I had accumulated over 8 pairs of Victoria's Secret yoga crops …and that is just not necessary. Considering I wear the same pair twice before I wash it (Stanky, I know.) So it was time to part. That makes way for MORE things I don't need 🙂
Speaking of that.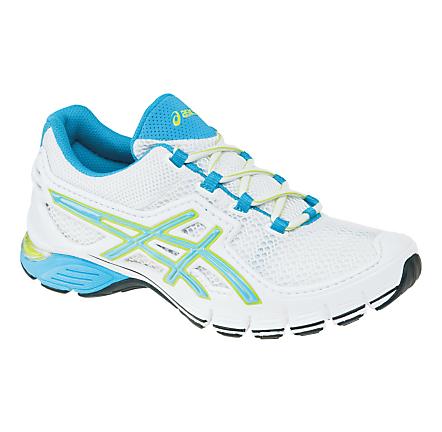 Someone needs to tell me I DO NOT need these shoes. They are an offshoot of the shoes I wear now, which are on a grey base with blue/green accents which are now discontinued. I want to buy these ….I need to refrain ….but I have a feeling when I get my RRS credit I'll be buying these ….*so bad*.
Not much in the ways of running today, other than wearing my compression socks. My legs are pretty sore from my run/strength training work out. I'm kind of waddling from room to room. I need to invest in some compression shorts ruuuulll bad.
Oh! And I saw The Avengers on Thursday last week. I completely forgot to post about it. I initially only went to see this because Brian wanted to see it. I talked myself into it because I LOVE the actor who plays Thor. But, I was surprised by home much I enjoyed the movie! I recommend.
I also recommend watching Pittsburgh Dad. Well, I mean if you're from Pittsburgh and can understand WHY it's funny 🙂
Also, WELCOME to my new followers!
And I'm out to stare at my eBay listings hoping for a few bids ….
~Til next rest (or run!)
– Robyn